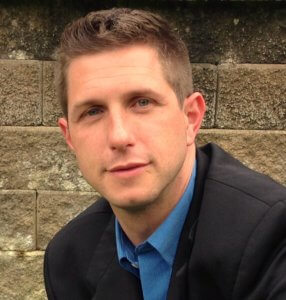 Work with Timothy
If you are an Author, Coach, Counselor, Entrepreneur, or Speaking Professional who is. . . . .
Dazed with starting your business
Already in business but needs a boost
Uncertain about what to do next to be more successful
Yet you are. . . . . .
wanting to make an impact
wanting to make a living
looking for a simple process to become successful
What are my options
Group Coaching/Mastermind Group
For Leaders, Authors, Coaches, Entrepreneurs, and Speaker
This is how you can grow your business faster than any other way.
Master the mindsets that will help you to build deeper, more trusting "lifeline relationships"
Get further, faster by setting goals in a dramatically more powerful way (4 Disciplines of Execution) with your own Scoreboard
Use "sparring" as a productive tool to make the decisions that will fuel personal success
Replace the yes people in your life with those who get it and care – and will hold you accountable to achieving your goals
Enjoy a "safe," "confidential," and "non- judgmental" place to share your challenges, problems, struggles, worries, doubts, and fears
Exchange ideas and "Best Practices" that bring exponential value to developing your business
Experience a COMMUNITY of people who truly "get it"- because they REALLY understand
Network with business leaders to make personal and professional connections with "like-minded" leaders
One on One Coaching
Do you prefer more hands on? A desire to work one-on-one? Getting more personal feedback. Designing a plan to succeed with help and support right by your side?
Choose the One on One Coaching
One on One coaching helps you. . . .
Timothy accepts a limited number of one on one coaching clients as his schedule allows.
Stakeholder Centered Leadership Coaching
Stakeholder Centered Coaching guarantees measurable change since continuous growth in leadership effectiveness should be as common for executives (i.e. corporate athletes) as it is for Olympic athletes
We work with leaders who:
Have Achieved Success
Want to focus on development of leadership behaviors
Want to become more effective
How It Works
(1) . Select 1-2 areas to change
(2) . Feedforward from Stakeholders
(3) . Implement the Action Plan
(4) . Make Change Visible
(5) . Review Progress
(6) . Long-term Results
Mentor Coaching
If you are becoming a certified coach, you are looking at the right place. You can testify to the value of coaching.
Timothy Figley is a PCC with the ICF who has already been through the certification process
What you will achieve when you access Mentor Coaching with Timothy Figley PCC.
Fulfill your requirement with the ICF and become an ACC or PCC
Grow your coaching abilities in line with the ICF Competencies
Build Your Confidence
Prepare to help your clients
Increased awareness
Help your clients forward their agenda more quickly and effectively
Build your practice because of greater value you can build for your clients
If your interested in any of these coaching options please fill out the form