TRUST One Another
When team members are genuinely transparent and honest with one another, they are able to build vulnerability-based trust.
Engage In Productive CONFLICT Around Ideas
When there is trust, team members are able to engage in unfiltered, constructive debate of ideas and the best solutions come forth.
COMMIT To Decisions
When team members are able to offer opinions and debate ideas, they will be more likely to commit to decisions and action plans. Teams learn how to "disagree, yet still commit" to moving forward.
Hold One Another ACCOUNTABLE
When everyone is committed to a clear plan of action and there is group "buy-in" team members will be more willing to hold one another accountable to delivering against those plans.
Focus On Achieving Collective RESULTS
The ultimate goal of building greater trust, mastering conflict, gaining commitment, and embracing accountability is one thing: the achievement of collective results.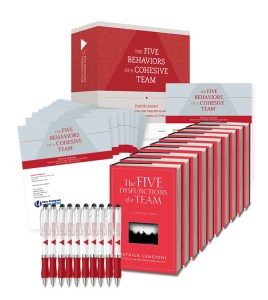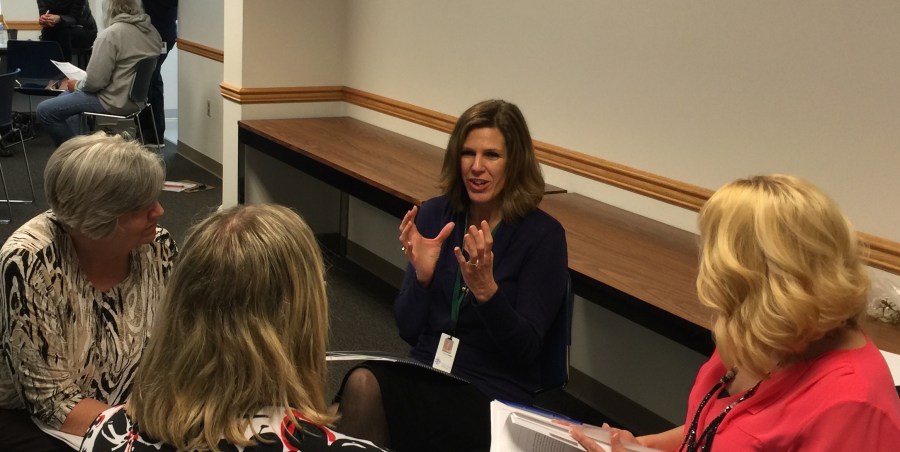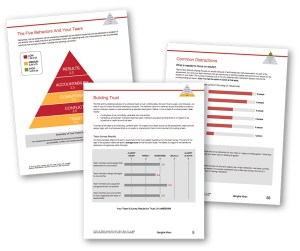 Stay in touch with us